Features:
【High-quality material】Sand paintings can be rotated 360°, ever-changing. Made of lead-free high-transparency glass, the colors are vivid and layered, and the sand has an excellent 3D effect when it moves. High-quality acrylic clear glass, soft light, long-term use.
【Unique Design】Our bedroom bedside table lamp adopts a unique round design lamp to avoid direct light from entering the eyes. Touch switch, adjustable brightness (touch switch for 3 seconds), and 3 different lights (warm light, natural light, and cool light. Each touch can change the light type).
【Adjustable Brightness】The brightness of the desk lamp is adjustable, which can create an ideal resting environment, help people fall asleep quickly, and improve sleep quality. It can also be placed in the kid's room, your kids will love it
【Perfect Decoration】This is an item that can be both a table lamp and a beautiful decoration. Sand painting is suitable to be placed on the desk, which can relax the eyes and soothe the mind. Also suitable for living room, bedroom, office, study, reception, exhibition dresses, festival dresses, etc.
Package Included:
Quicksand table lamp
USB cable
Instruction Manual
Syringe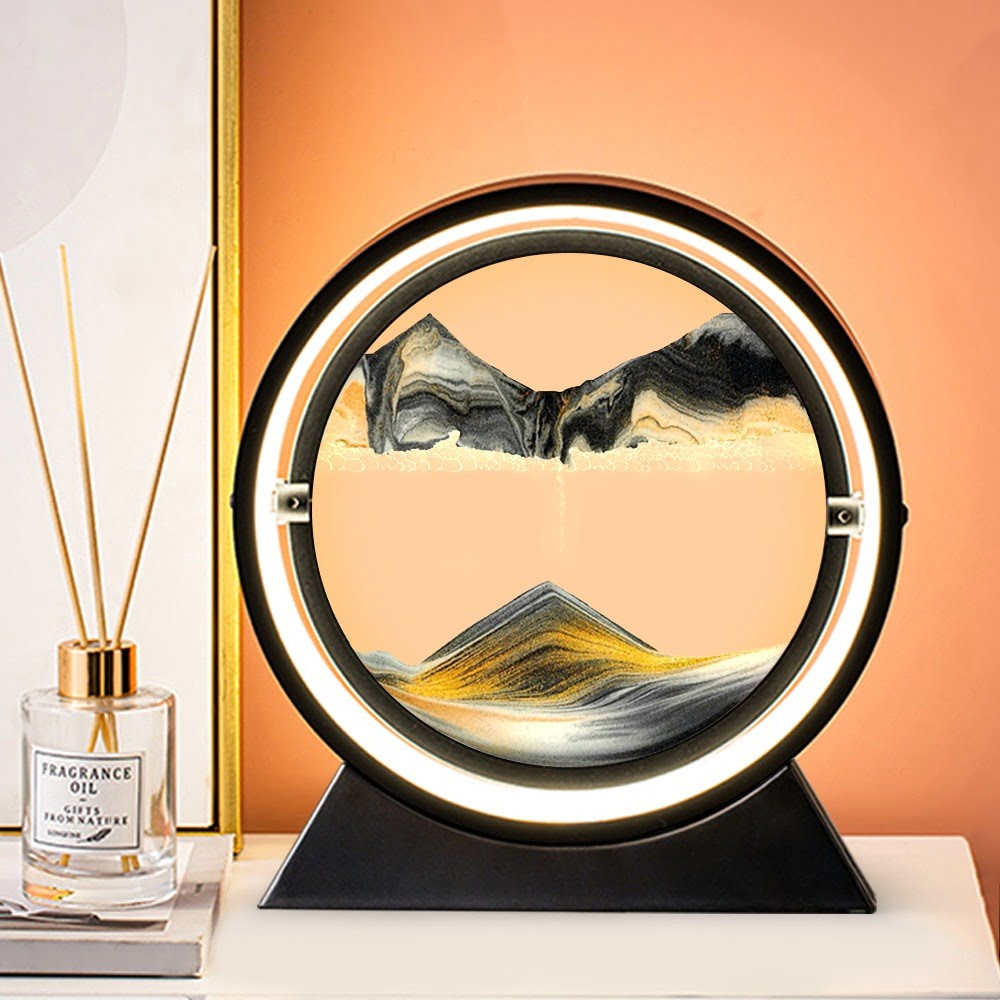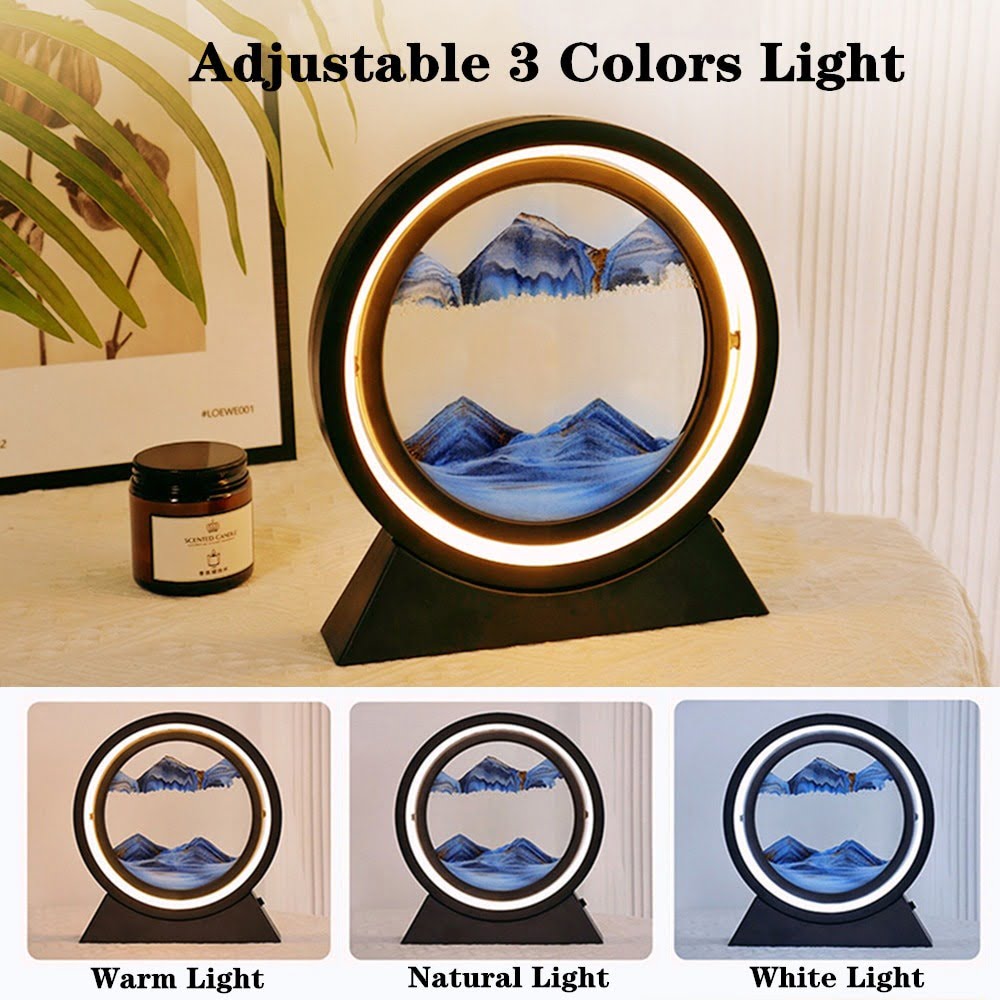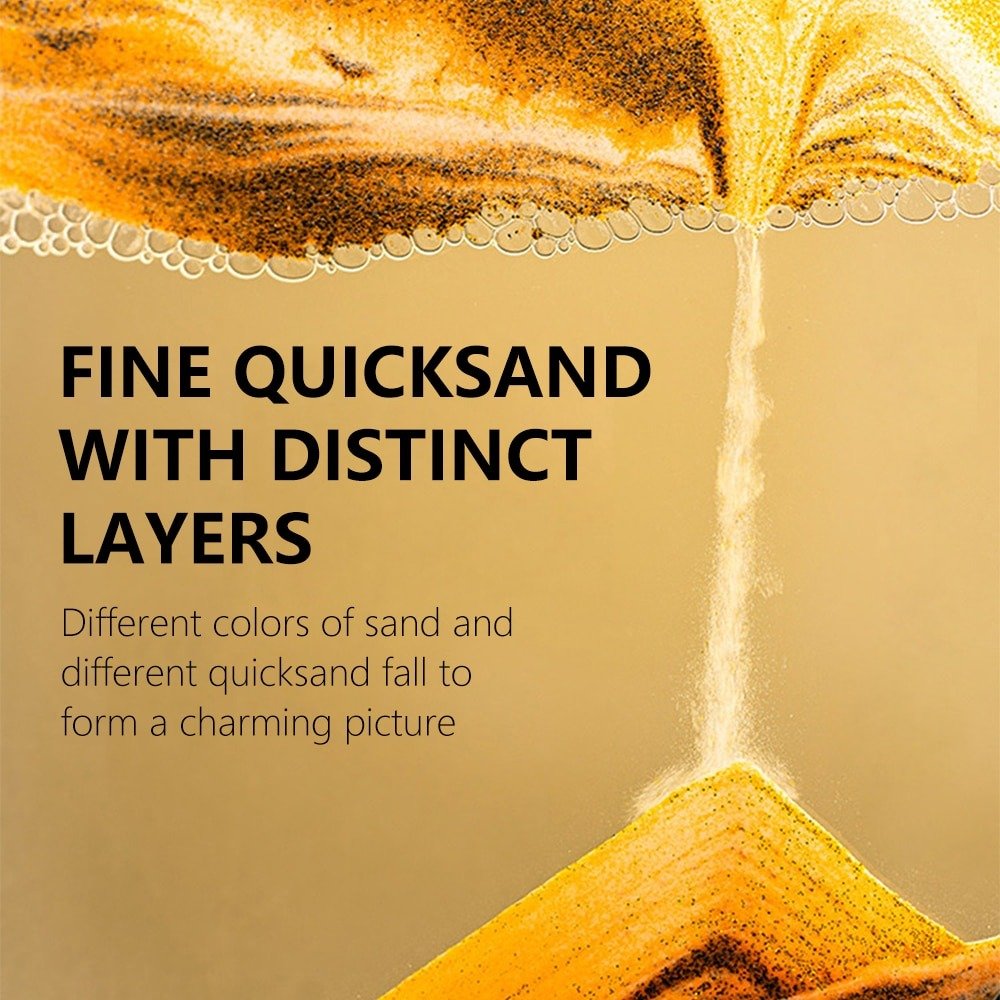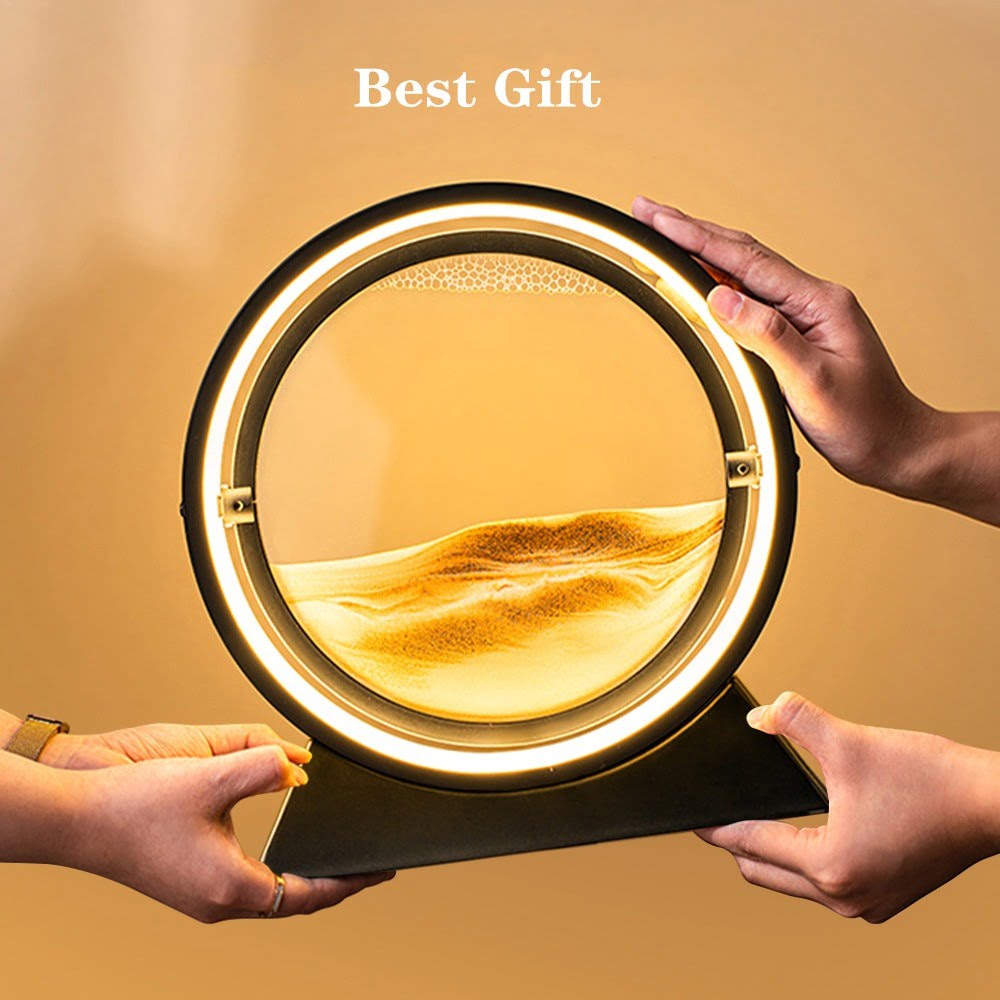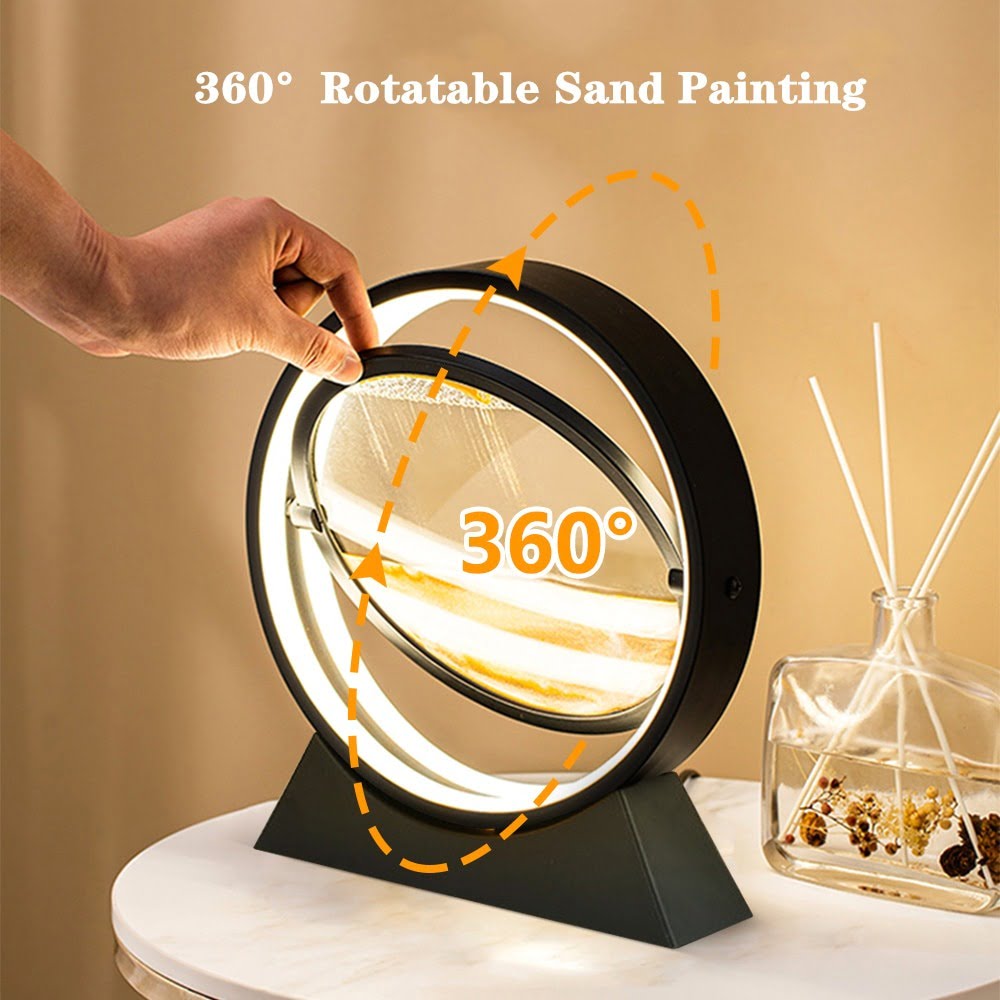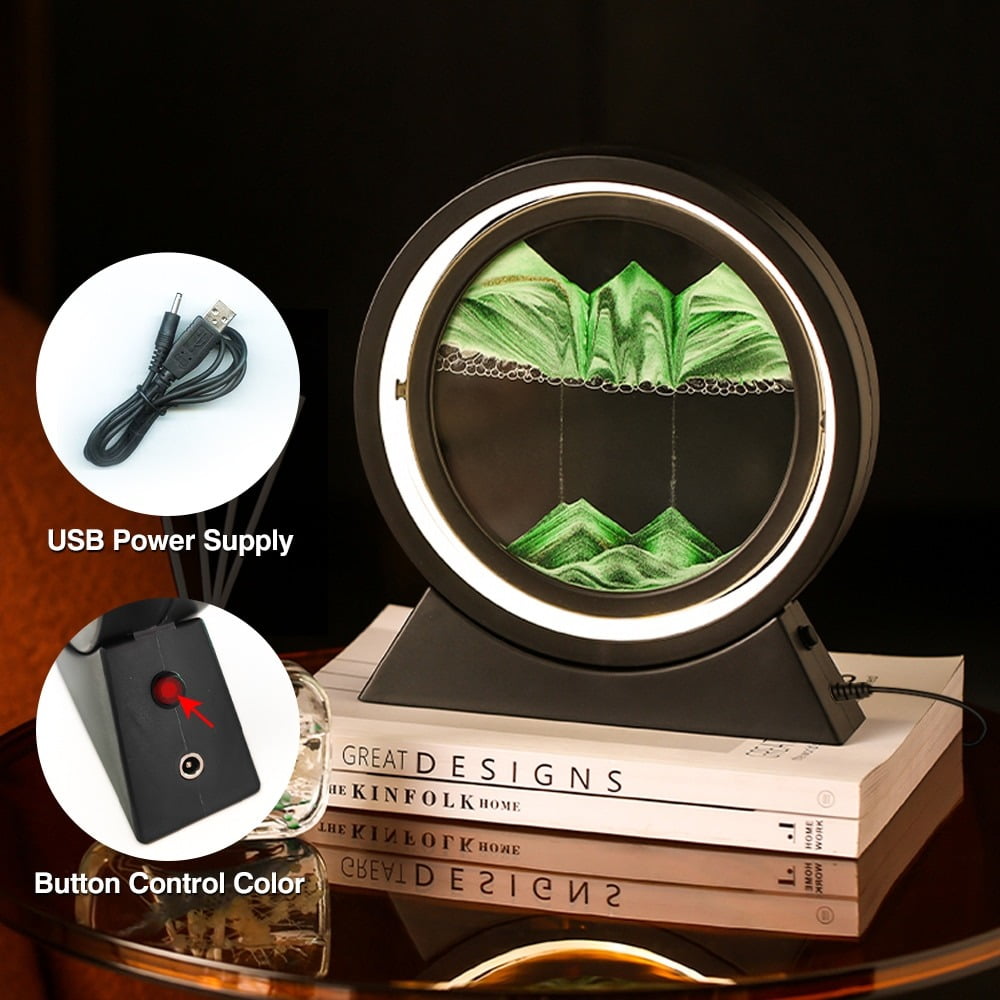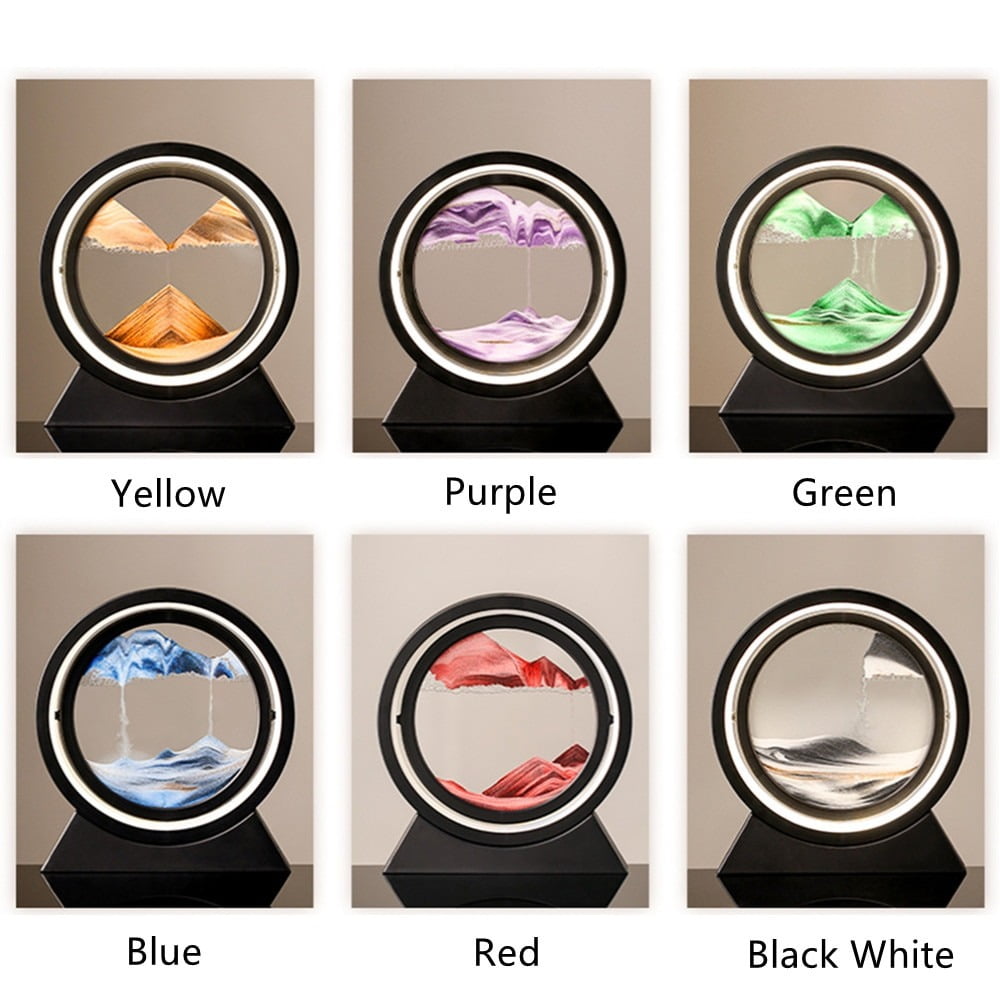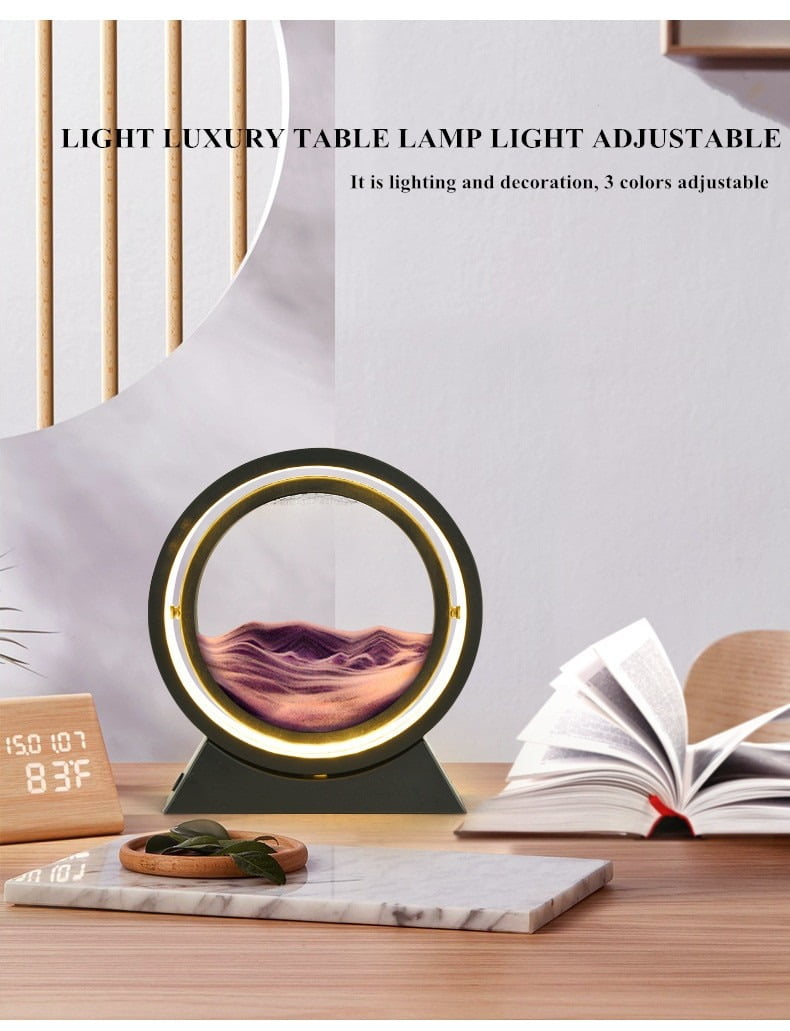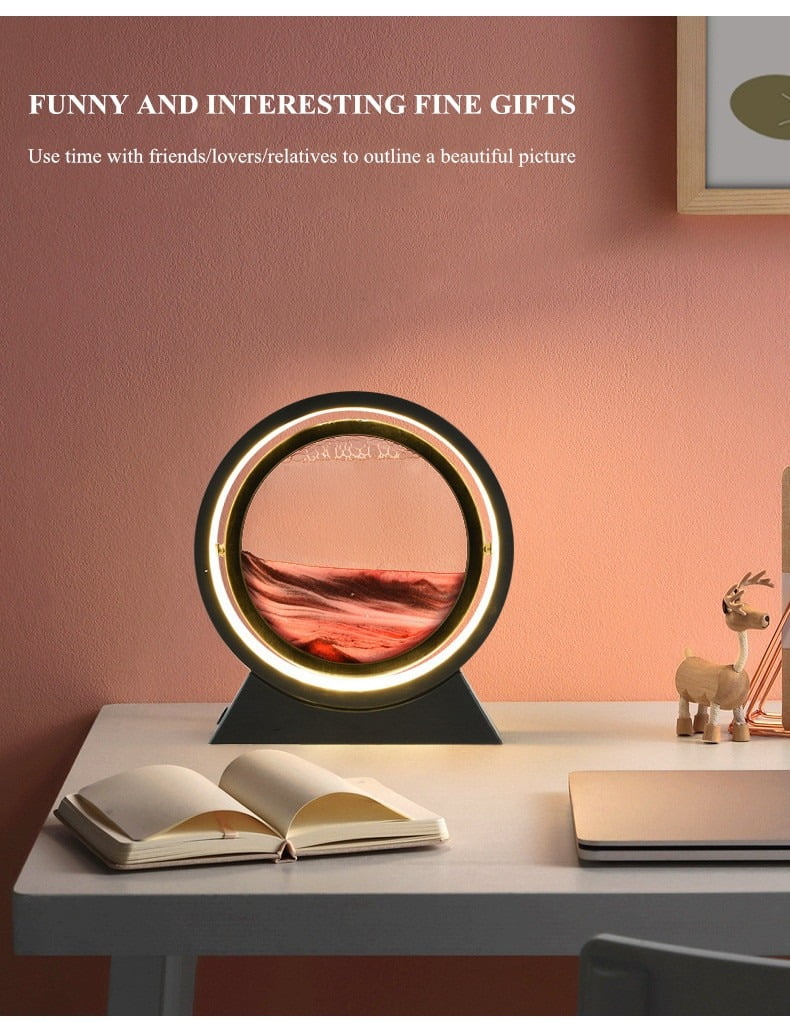 Q: What should I do if the quicksand falls too fast?
A: Add some air
1. In the same way as the above method, concentrate the air to any corner with pores and make sure the sand moves away.
2. Use an air regulator to insert into the air hole.
3. Add some air according to the line marked in this example ruler
If a lot of small bubbles in the quicksand painting become a very large bubble, you can fill it with a little water at this time to supplement the evaporation of water
1. Be sure to use pure water or boiled water to cool;
2. Select an air hole, wait for the sand to be removed, draw out some air, and empty the air regulator tube,
3. Then use an air regulator to draw in and add too much water to prevent the glass from breaking due to excessive pressure.
Q: What should I do if the quicksand falls too slowly?
A: Take out some air
1. There is a hole on each side of the wooden frame of each quicksand art (the circular picture has a hole), which concentrates the air to the corner of any air hole, and waits for the sand to move away.
2. Use an air regulator to insert into the air hole.
3. The air volume of each quicksand painting has a reference scale and draws out some air according to the line marked on the remote scale.